Activities and Tours With Coastal Food Tours
Take a Food Tour, enjoy a culinary event, or bring your colleagues together for a corporate culinary event in either Virginia Beach or Norfolk. Want to get out of town? No problem. Our multi-day experiential tours will bring you to the areas in the Eastern Shore, Smithfield, Yorktown, Jamestown, and Hampton, just to name a few
who we are
At Coastal Food Tours, we provide tours and events for individuals orporate team building events that bring together history, architecture and cuisine in a variety of different venues and neighborhoods. Our Food Tours and culinary events have been featured in numerous magazines and newspapers, including The Wall Street Journal, USA Today, the Washington Post, the Boston Globe, and Bon Appetite Magazine.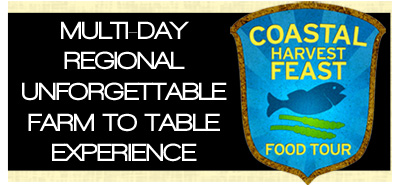 what is a food tour
A food tour combines a guided historic, architecture and cultural tour with visits to local establishments for specially created dishes and drinks. There are different types of food tours available on the market. The different types of food tours defined by the ASA culinary tour standards board are tasting tours, food tours, and dine arounds.
food tour certification
ASA51 Food Tour Certification is the latest industry standard for Tasting Tours, Food Tours, and Dine Arounds. The ASA51 is created by the American Sales Association , an organization with over 25 years of experience in the travel and hospitality program.
For nearly two decades, ASA developed certification courses for the American Bus Association. Now their influence is beginning to be seen by the Culinary Tour world.
please email us at info@foodtourcorp.comor call us at 757-320-2371 any day of the week for more information.